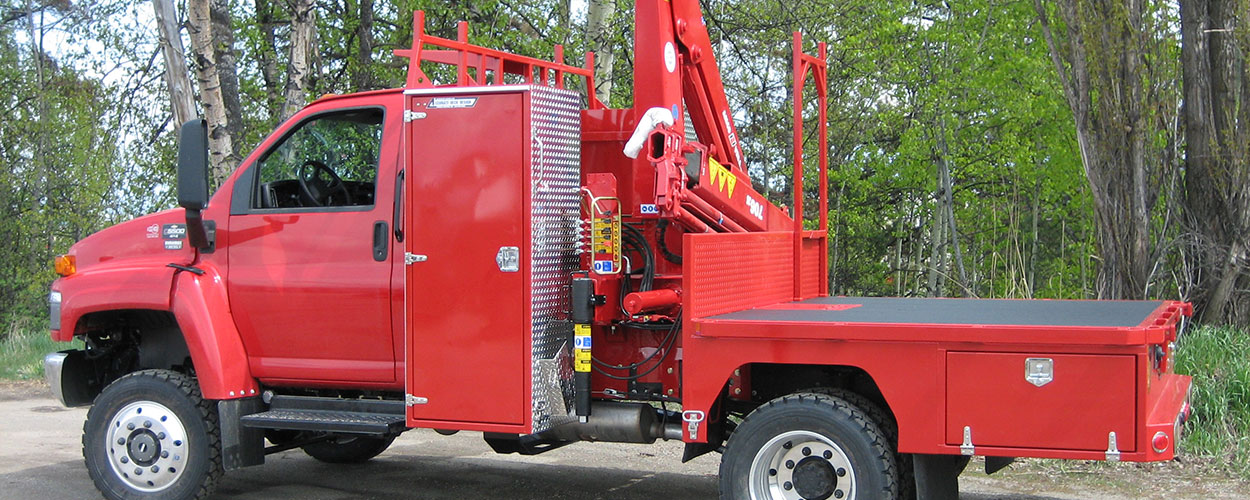 Picker Truck Deck with Crane
Accurate Gauge picker truck desks are built with an isolated and re-enforced crane compartment for extra strength and stability during heavy lifting operations. From light duty trucks to extreme heavy duty applications designed for construction, mining, agriculture and forestry operations and everything in-between.  When your job requires some heavy lifting, Accurate Gauge can design and build a custom picker truck deck to suit your needs.
Available Accessories and Options
Electric Cranes
Hydraulic Cranes
Knuckle Boom
Underbody Storage
Side Racks
Power End Gate
Side Rails
Roll-out Stack
Tire Carrier
Cargo Hold
Outriggers
and more…
This corner mount picker deck is mounted on a Ford F550.  Custom options include tool roll-out, shelves and wrench hangers and rear underbody cabinets.
This custom picker deck, mounted on a Freightliner chassis, has cab height front cabinets and a folding knuckle boom crane. The truck also features underbody cabinets.
Our Latest Picker Truck Decks – use arrows to scroll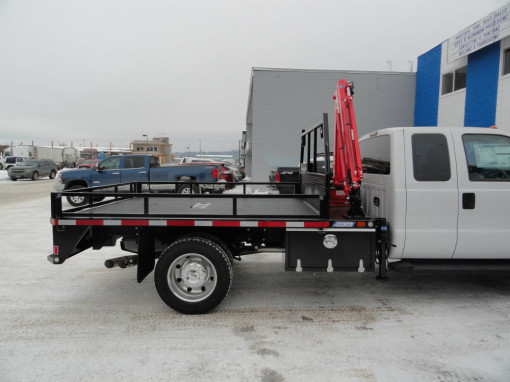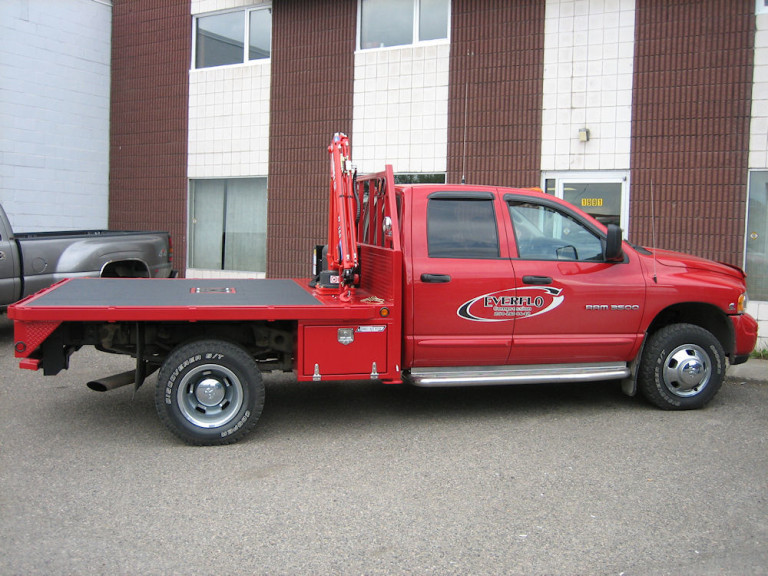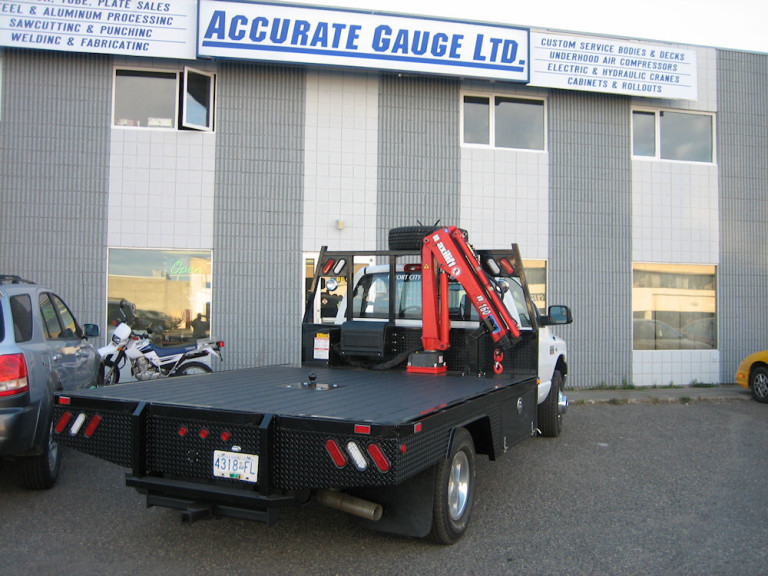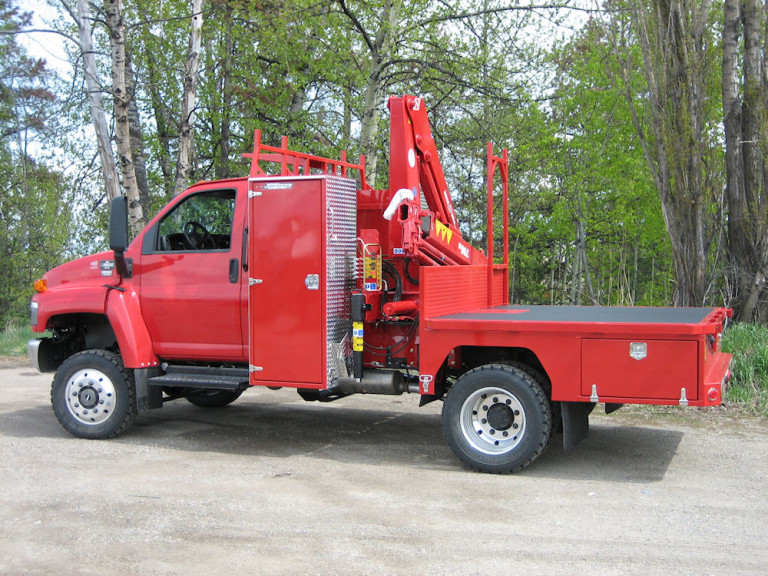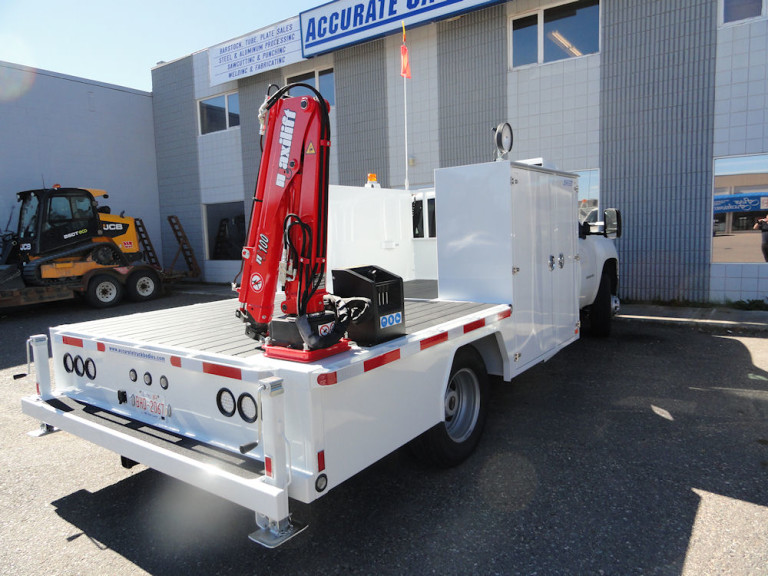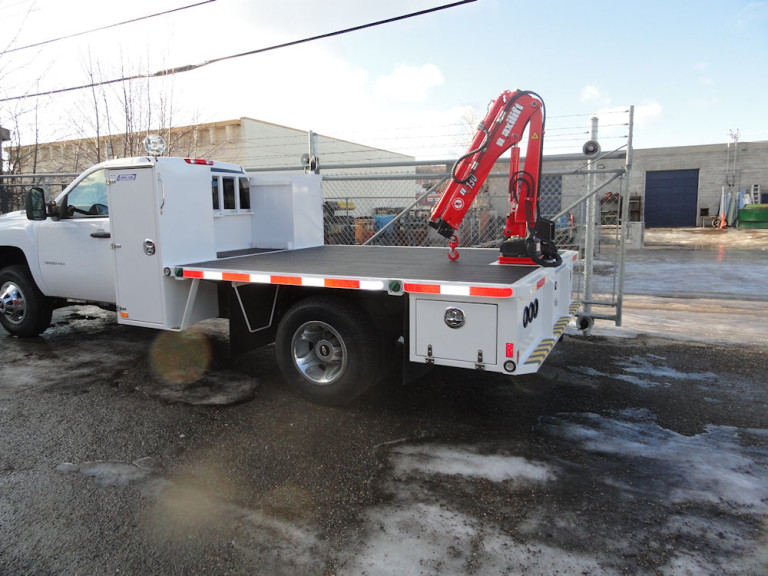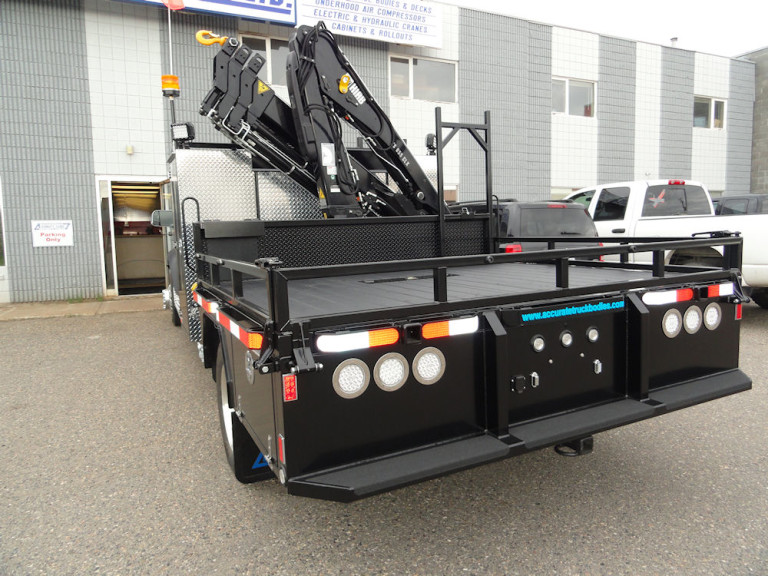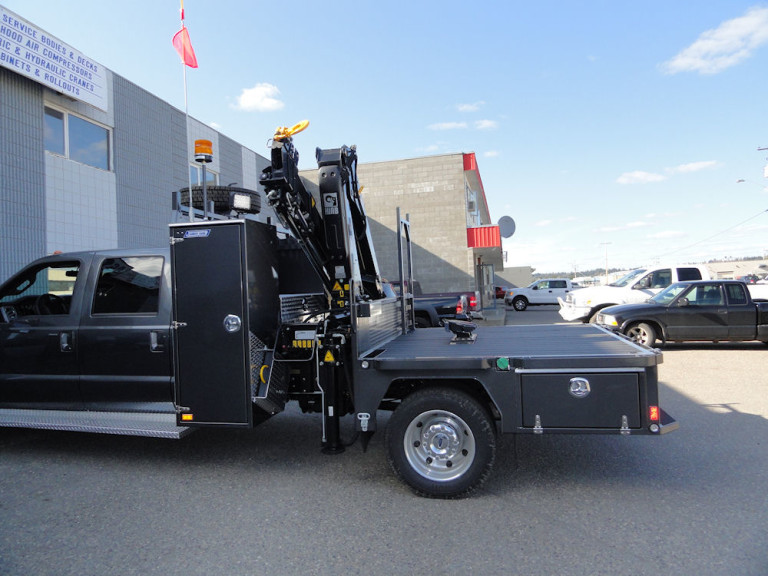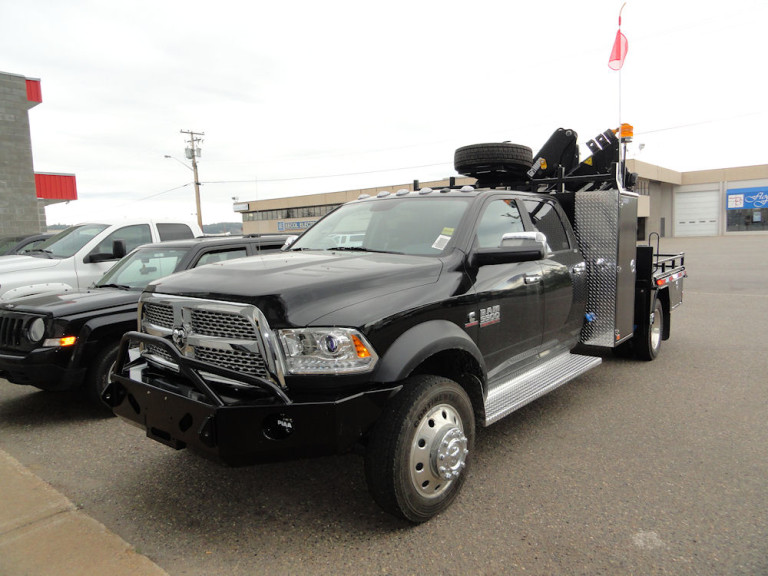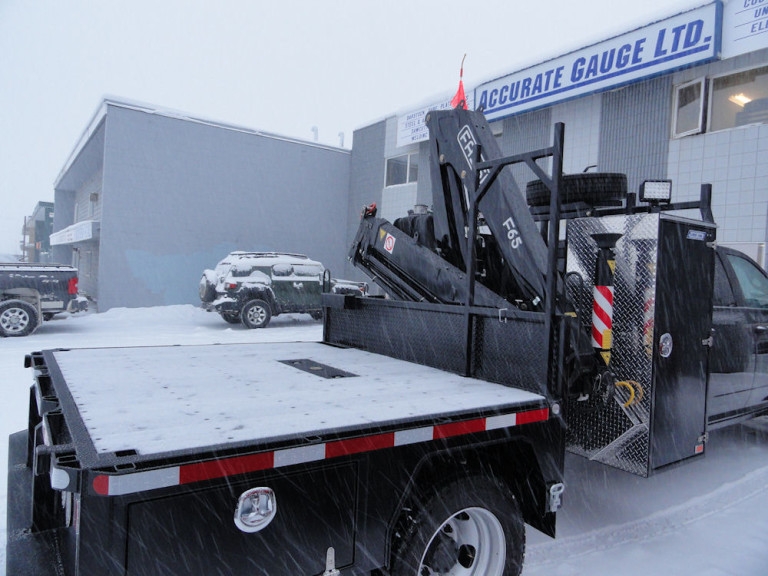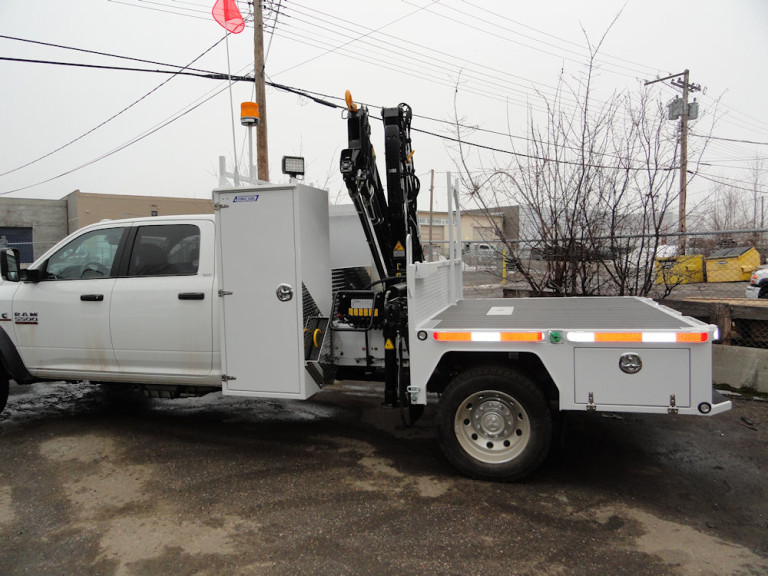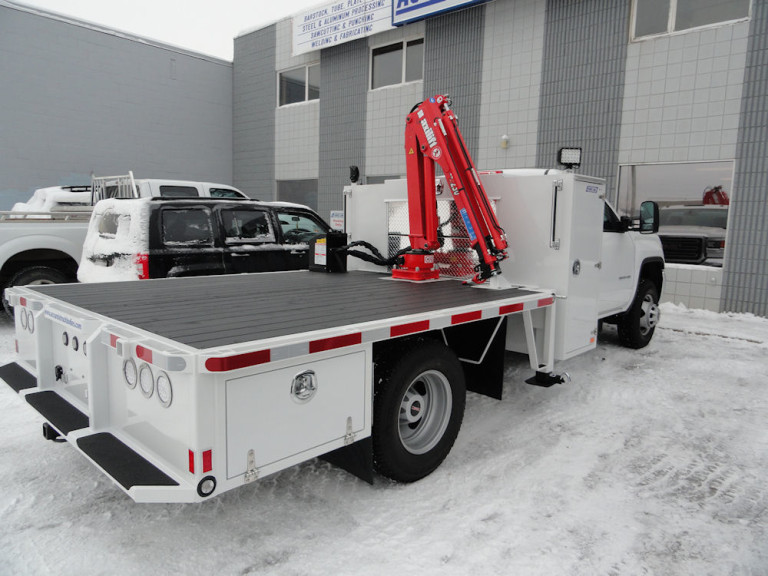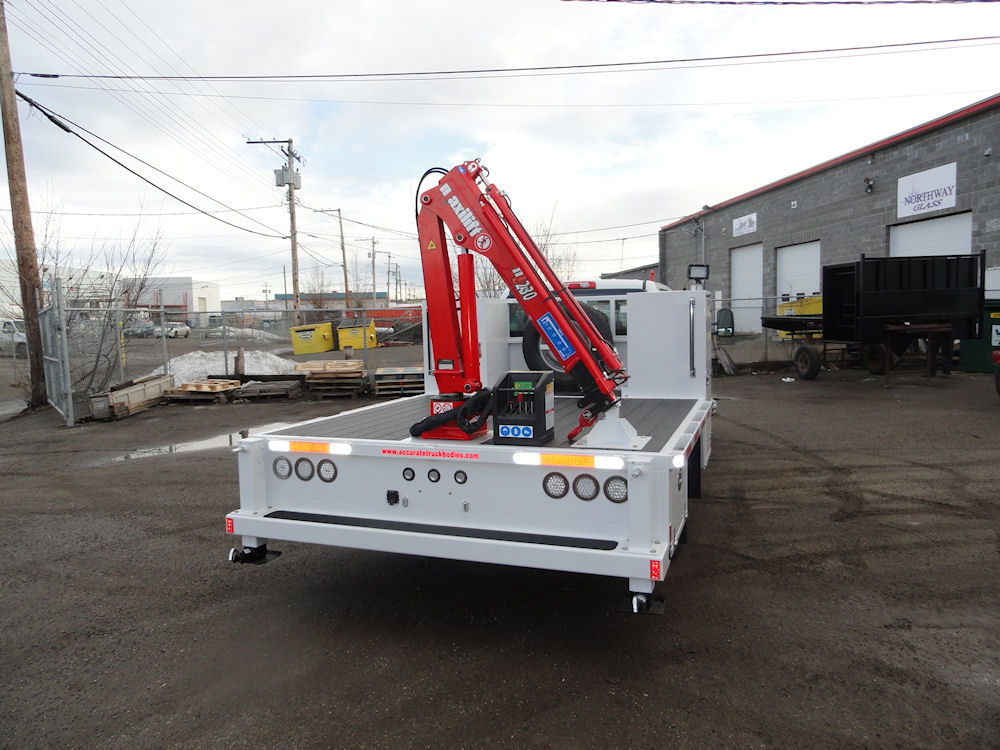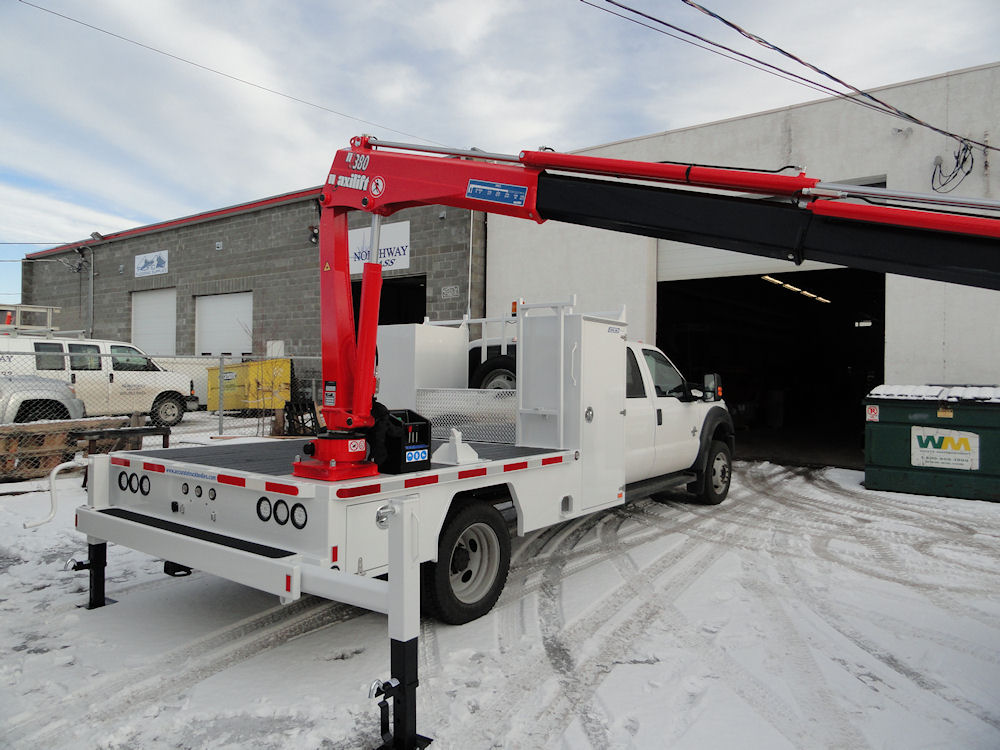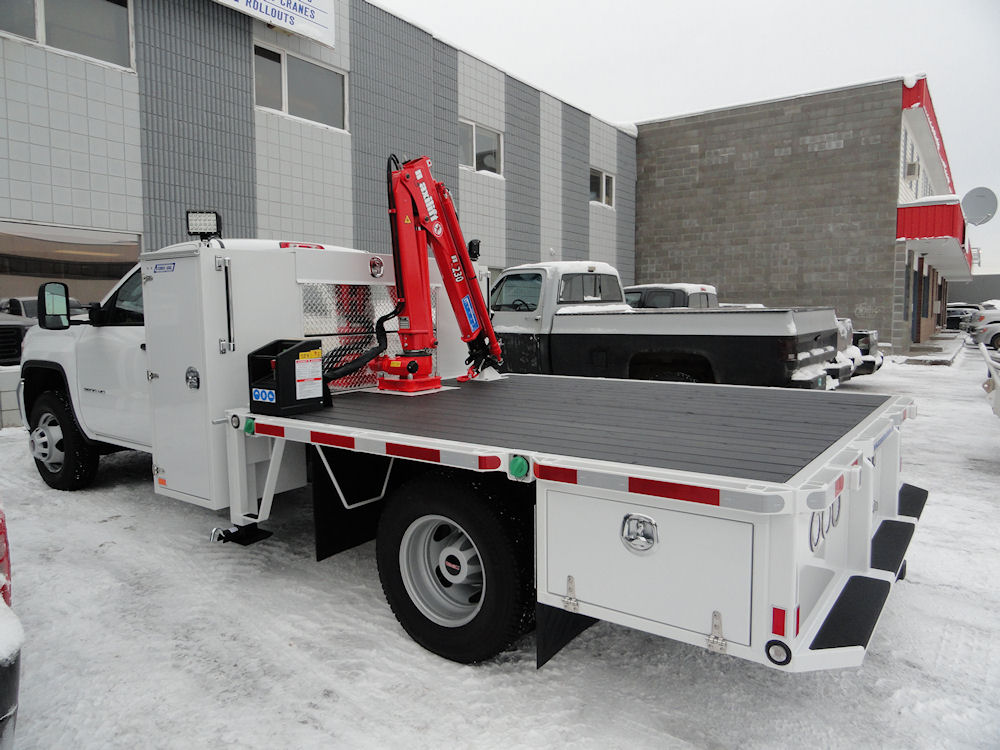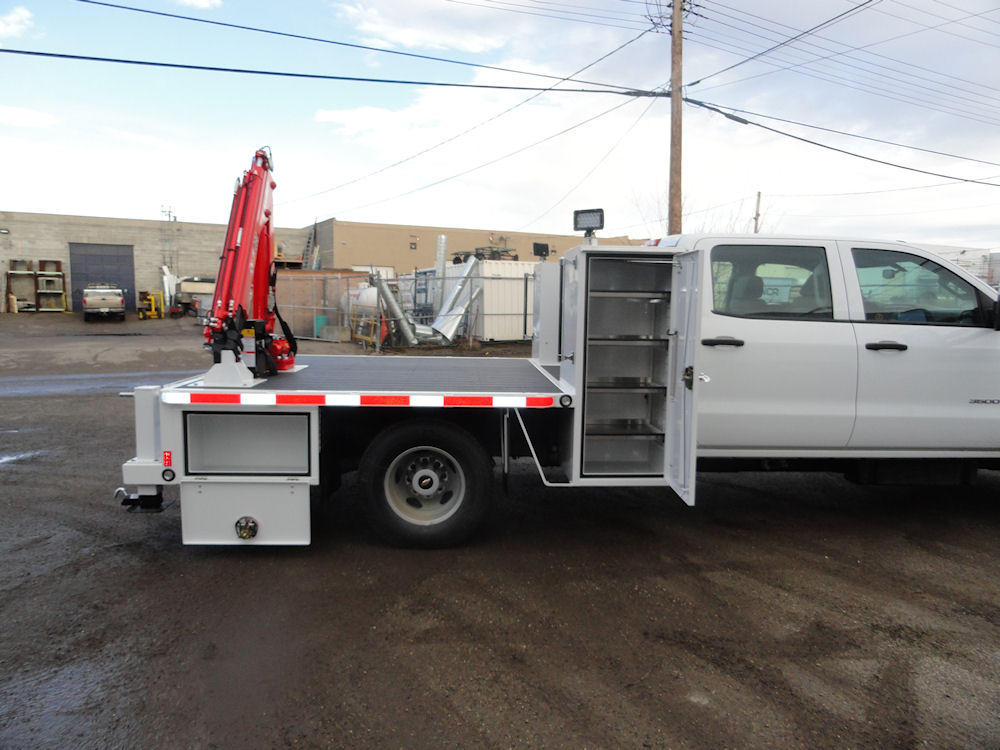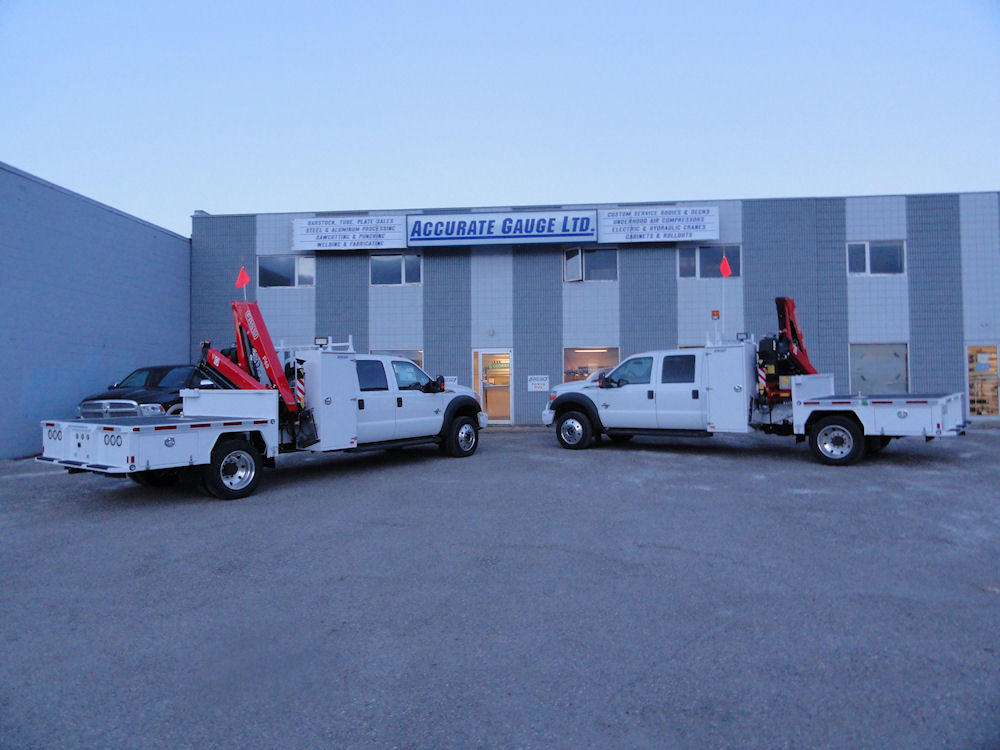 PLANNING YOUR NEXT PROJECT – WE CAN HELP!